About us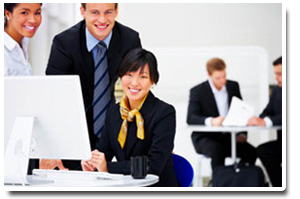 We are professional mould maker ,we are not only provide our customer with highly accurate Mould but also provide the 3D design, prototype which made by SLA/SAL/resin casting,Die casting ,punching,plastic forming,CNC processing. We're reliable parter for our customer in the earliest stage of product research and development , we offer the best solution and help customer settle all the problem during the production process.
Just because of you, so here we are ! With your constant support and trust in the past years, Huawei has become a professional mould manufacturer with innovation capacity, advanced technology and independent creativity in design and manufacturing systems, specially prototype mould get to our main business. 100% our products exported to Japan market with very high quality,some of them are well-known Japanese automotive manufacture,German industrial parts manufacture,and European enterprises .
We will continue focus on the 3 elements of QCD, Strengthen the management, Reduce waste, provide customer in high quality at low price in one-stop Service.
Company Name : Hua Wei Product Development Industrial Limited
Establishment Year : 2009
Address of HQ : Room 04, 7 Floor, Development Tower,
33 Mongkok RD, Kowloon, Hong Kong China
China Office : Room 1607,Cuizhu Building, Cuizhu Road,
LuoHu District, ShenZhenCity, Guang Dong, China
Factory Location : Five Factories in South part of China
Main Client : German,Japanese companies,Europe
Main Bank : Standard Chartered
URL : www.mockupchina.com
www.huaweiproduct.com

Welcome!
I have been in manufacturing industry for more than 20 years by now. I used to work at Technical & Management department in Mabuchi Motor and famous Japanese Company.
Nowadays, With the manufacturing cost keeps going up, how to improve the efficiency, reduce the cost, provide the satisfactory products, these questions has been my main concerns for years. With that in mind, I keep visiting some foreign excellent factories. In economic highly-developed cities, I am truly amazed that excellent factories are still existed. No doubt those are the living examples of China's Future manufacturing , by seeing that, I realized that we have so much potential expanding space needs to be explored. The gap is not lies in the facilities but rather in management system. Therefore, my team and me are focusing on 3 elements of QCD: improve the technology, optimize the management and maximize the employee's efficiency. With continuous improvement on employee's education and management, constantly pushing the evolutionary on overall efficiency. We truly believe that with our continuous efforts, we will contribute more and more to the world..
Huawei is your best and reliable business partner. Choose Huawei, and you make the right choice. Looking forward to working with you in the near future. Let's enjoy it !
Byron Wang
General manager
Huawei Product Development Industrial Ltd.