Service
We provide our clients with one-stop services ranging from product design, prototyping, industrial design, proof of concept, prototyping, mold fabrication, all the way to manufacturing products.
Product design and development


-Design assistance
-Industrial design
-Prototyping
Our company has a professional product design team and an industrial engineering team. We conduct extensive research before initiating the design of a product. It is our goal to meet the potential demands of the market, as well as to develop and produce cost-effective, Highly profitable products with added value for our clients.


We have extensive knowledge in regard to the prototype making methods for various product design stages, including 3D printing, CNC prototypes, vacuum casting, SLA, SLS, rotational molded prototypes, compression molded prototypes and injection molded prototypes.


Our company provides clients with the quickest, most economical, and most suitable product designs and prototyping processes at a reliable quality.
With over 20 years' experience in the OEM production field, we are aware of the potential problems that may arise when launching the mass production of an item and we take steps to avoid these issue during product design stage.
Prototyping
We have rich experience in design and production of prototypes, we can provide you with very high precision products with fast delivery at low price.
With a range of technologies at our disposal, we can produce any type of prototype needed.
1, CNC Machined Prototypes

CNC machined prototypes are available in a huge range of plastics, metals, and modeling boards. Many customers turn to CNC machined prototypes in order to have their prototype produced out of the real material rather than a simulant. we can help you decide if a CNC machined prototype is right for your project.

CNC Machining Highlights:
• Machine a wide variety of plastic and metal material options
• Typical accuracy is +/- 0.005"
• Ability to hold tight tolerances
2,
SLA & SLS Rapid Prototypes
SLA & SLS prototypes are ideal for rapid, one-off prototypes. SLA prototyping is a process whereby a laser transforms a liquid photopolymer into a solid plastic prototype, layer by layer. SLS prototyping is a similar manufacturing process to SLA, but SLS uses a much higher powered laser to bond plastic powder together to form a 3D prototype. Star Prototype specializes in delivering accurate SLA & SLS rapid prototypes.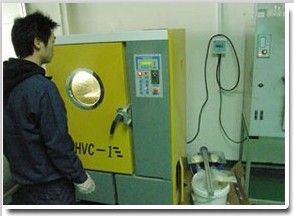 3,Polyurethane vacuum casting

Polyurethane vacuum casting allows for an extended prototyping service through a multi-step process. It involves first making a prototype via SLA or SLS, then creating a silicone mold around the prototype to easily manufacture multiple identical polyurethane prototypes. Star Prototype may also make master patterns for vacuum casting by CNC machining. This process is often preferable if the master pattern is bulky or thick. CNC machining is also the chosen process if the vacuum castings must have an excellent gloss finish or are to be clear. For these castings, STAR Prototype will CNC the master pattern out of PMMA and hand polish to achieve the gloss.
4.Plastic injection molded prototypes

We have rich experience in Prototype mold manufacturing, We have know-how to make high precision mold with short lead-time in low-cost way. This can help our customer keep competition advantage in the market. Some of our customer are well-known enterprises like Panasonic, Honda, Toyoda, BMW, etc.
The advantage of the injection molded prototypes are:

Quality level similar with traditional mold
Same plastic materials as the one using in mass production
Save overall development cost
Test and Verification of the plastic parts design
Test and Verification of the mold design
Test and Verification of the resin flowability
Test and Verification of the Function
Lunch the new product to the market quickly at short leadtime

Prototype painting and printing


We offers advanced detailing, painting, and printing of rapid prototypes. Our clean room facility is the only one of its kind in China, allowing us to produce painted and printed prototypes of the highest quality.