News
Huawei Product Greeting in 2016
03-11, 2016 Share:

To all the friends,
At the very beginning of the year, everything takes on a fresh and new look.
Huawei Product ushered in the hopeful 2016.
The worldwide economy downturn situation from last year still not finish,
the index number of operation of Chinese manufacturing industry also at a low position.
This number for last month even lower than 50% according to the information from NBS.
The market expectation is not optimal. Some friends don't take big expectation for this year too
and will much more careful on equipment investment.But the raw oil and material price getting down and RMB rate depreciated from last year,Huawei product think that these are great help for China exporting area even the economy didn't have a better view.
Because of your great support during last year, Huawei Product sales amount increase smoothly in this stern worldwide economy situation, we really appreciate!
In order to meet the various needs of our clients, Huawei Product determines a policy as
"take the develop & design as mainline,provide one-stop service in the whole procedure at development & design -mold produce - small lot producing". The expanding cooperation with Europe customer last year also lay a solid foundation for enlarging middle-eastern and Europe market orders.
We will increase the intensify of Europe market to gain more orders this year accordingly based on this good situation.
It's a hopeful year 2016 to Huawei Product. We got several new developed products and molds
get to production procedure.Besides, we also will send some engineers to Japan for study at the
invitation of Japanese customer this year for one of our new molds projects started design from last year.We also will increase some equipment this year and increase at least 30% of our mold manufacturing ability in order to meet clients' demands. At meanwhile, Huawei Product will reinforce the management of quality and cost, improve efficiency and reduce waste. We hope can provide much more stable,competitive Superior service to all of our customers.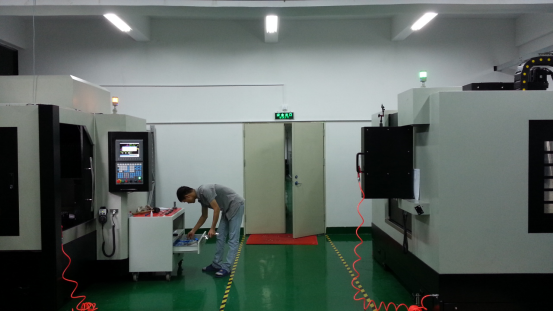 Huaweiproduct, your reliable partner in New product design , mold design, mold producing.!
Quickly delivery , High precision service in the field of 3D design, CNC machining, vacuum casting,
SAL,3D printing, plastic injection molding, ect

Eveline Jiang
Hua Wei Product Development Industrial Limited
Please refer our homepage for details.
Homepage:www.huaweiproduct.com
www.mockupchina.com

Email:sales2@huaweiproduct.com
Website:www.huaweiproduct.com