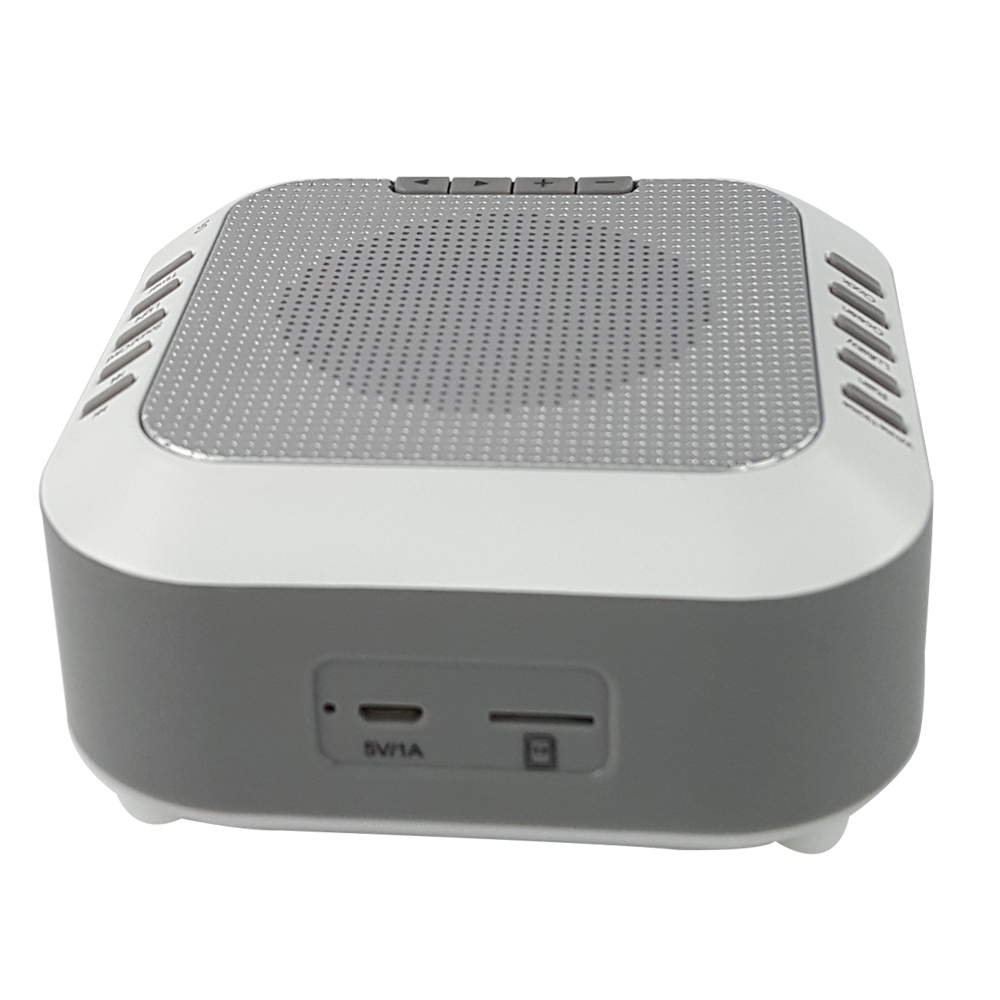 Product description
①5 Soothing Sounds Select from white noise & rain & lullaby & ocean & heartbeat, The Sleep Sound Machine sounds are engineered to mimic the natural environment to provide the most relaxing experience possible.
②Optional Automatic Shut-Off Timer Conserve energy while you sleep with an optional 30, 60, and 90-minute automatic shut-off timer
③Help you more relaxing to sleep The White Noise Machine allows you to get a restful sleep through the whole night by blocking out unwanted background noises; great for adults, children and babies who have sleeping problems.
④USB rechargeable function It Can be easy Charged by using power bank, computer, adapter , it is more convenient both for home use and travel use .
⑤It can Helps mask disruptive environmental noises so you or your little one can fall asleep with ease
Hot Tags: white noise machine,sleep relaxation sound machine for baby kids children adults, China, suppliers, factory, quotation, price, cheap, customized.